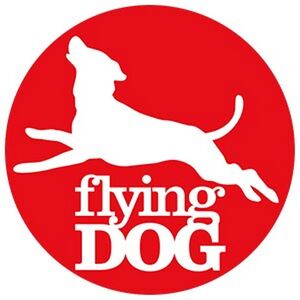 FlyingDog
(

株式会社フライングドッグ

Kabushiki-gaisha Furaingu Doggu

)
, also stylized as
Flying DOG
, is a Japanese record label formerly known as the JVC Kenwood Victor Entertainment subsidiary M-serve, founded in 1997.
They represent many Macross-related musicians, including Akino Arai, May'n, Megumi Nakajima, Yoko Kanno, Minori Suzuki, Kiyono Yasuno, JUNNA, Nao Tōyama, Nozomi Nishida and Walküre.
FLYING DOG 
Edit
FlyingDog (FLYING DOG) was originally created by artist Ken Takagaki and Kunihiro Hirata, the editor of "New Music Magazine" at Victor Music Industry (later Victor Entertainment), in 1976.[1] The label focused mostly on promoting rock artists, but discontinued in the mid-1980s. The original logo design was described as the words "FLYING DOG" laid over an Asahi flag. Artists affiliated with the company at the time included PANTA, Nomiya Maki, Halmens, Masaru Watanabe, Junshi Yamagishi, and several others.
FlyingDog
Edit
With the reorganization of JVC's video software business and division, the animation production division of Victor Entertainment transferred to JVC Entertainment on October 1 , 2007 under the new label "FlyingDog ".[2] According to Sasaki, a Victor music producer involved in anime-related music for over twenty years, he said that they could not use the name "Victor" during the trasnfer and instead wanted to use the word "dog", which is Victor's symbol, in the new label's name and logo. The name "FlyingDOG" was then created after obtaining approval from the senior executives. Shortly after that, JVC Entertainment (old company) changed its name to Flying Dog Co., Ltd. during a company reorganization on January 1, 2009, with a renewed focus on anime-related business.[3]. Sasaki was appointed as the representative director.
In 2019, the label celebrated its 10th anniversary by gathering old and new artists for a special concert called the "Flying Dog 10th Anniversary LIVE- InuFes!" held at the Musashinonomori Comprehensive Sports Plaza Main Arena, Tokyo.[4] Prior to the festival, a 10th anniversary mix album "DOG RUN!!" was released.[5]
Macross-Related Talent
Edit
Notes & Trivia
Edit
The reason the name "FlyingDog" was used was that many employees, including long-time producer Sasaki, were born during a leap year.
References
Edit
External Links
Edit
Community content is available under
CC-BY-SA
unless otherwise noted.