All Macross Big Voting Wrap-up!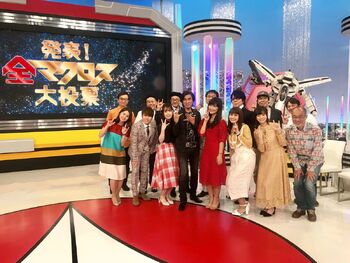 The results for NHK's television special All Macross Big Voting was finally unveiled on May 4th, 2019. It was presented on "Happyo! Zen Macross Dai Tohyo" (Presentation! All Macross Big Voting), which aired Part 1 from 9:00 p.m. to 11:30 p.m. and Part 2 from 11:45 p.m. to 12:45 a.m. The special is similar to last year's All Gundam Big Vote where the results were aired on two specials on BS Premium. The comprehensive fan-based voting is about ranking which was the best anime, character, mecha and song in the series' entire history. The special included a Mari Iijima singing "Do You Remember Love?" while Shô Hayami, Minori Suzuki, Nobutoshi Canna and Megumi Nakajima did a quick live-dubbing demonstration.
The build-up to the vote began on March 30, 2019, where Japanese fans could watch a four-hour special that covered thirty seven years of Macross via the Rekishi Hiwa Macross Historia (Confidential History of Macross Historia).
Source: *Crunchyroll - All Macross Big Voting
All Macross Big Voting Results!
The votes are in, and Macross Frontier takes the top stop as the all-time favorite Macross series in the "All Macross Big Voting" NHK special ! Nostalgia reigns as The Super Dimension Fortress Macross: Do You Remember Love? takes the second spot on the list, followed by fan-favorite Macross 7. The original Super Dimension Fortress Macross achieved fifth place, followed the the series' latest entry, Macross Δ which helped build upon the success of Frontier thanks to the power of Walküre. Many old-school fans were pleased that Super Dimensional Fortress Macross II: Lovers Again was able to take the 13th spot.
Unsurprisingly, the number one Macross character is the Galactic Fairy herself, Sheryl Nome, followed by hot air Basara Nekki and the indomitable Ranka Lee. Kaname Buccaneer takes fifth place thanks to her touching story, ahead of the venerable Lynn Minmay! Isamu Alva Dyson also enters the top ten slot in seventh place.
Fans voted that the YF-19 be the all-time favorite mecha in the franchise's history. The classic VF-1S Valkyrie took second place, followed by the YF-29 Durandal. Fourth place went to Basara's Fire Valkyrie. The YF-19 is so popular, that its movie edition counterpart is also within the top ten.
The most favorite song goes to "Do You Remember Love?", then the powerful "Lion" and finally, the rocking "Totsugeki Love Heart". The full list  of the special can be seen on the link below.
Source: NHK - All Macross Big Voting Poll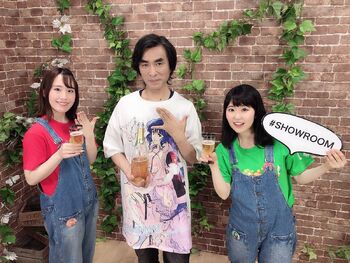 Walkure Won't Stop! Kawamori Previews Kawamori Expo
On May 10, 2019, online series Macross Won't Stop streamed several upcoming new events and products for Macross. The show reached more than 8,000 fans who tuned in to see Shōji Kawamori preview his upcoming Expo coming this May 31, 2019, as well as model an exclusive new Minmay T-shirt for Macross Crossover Live 2019 this June 2019!
Source: Gwyn Campbell on Macross Won't Stop!
Shizuoka Hobby Show 2019, New Valkyries Toys!
Fans were in for a treat at the Shizuoka Hobby Show 2019 held on May 8 to 12, 2019 where they witnessed the debut of many new model kits and other items from some of the best manufacturers in the world. Macross fans in particular saw previews of the latest entry to the Variable Fighter Girls line, a gothic version of the VF-31A Kairos, featuring cover art by the Vision Creator himself, Shōji Kawamori, who actually dropped by the Aoshima booth.
Fans lucky enough to be there saw Shōji check out the massive Max Factory 1/20 scale VF-1S Super Valkyrie, as well as the excellent Variable Fighters Exhibition by the VF-1 Riders group! He was gracious enough to sign his signature at each of the booths there. You can watch video coverage of the event, and all those variable fighters here.
Source: VF Exhibition at Shizuoka Hobby Show 2019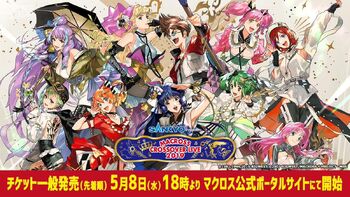 Macross Crossover Live 2019 at Makuhari Messe in June!
The Macross franchise will hold Macross Crossover Live 2019 at Makuhari Messe in June. Macross Crossover Live 2019 will feature singers from every Macross television series, similar to previous lives such as Macross Crossover Live 30 and Macross Crossover Live (2009). In particular, they will include Mari Iijima (first Macross series and film's Lynn Minmay), Yoshiki Fukuyama (Macross 7's Basara Nekki), Chie Kajiura (Macross 7's Mylene Jenius), May'n (Macross Frontier's Sheryl Nome), Megumi Nakajima (Macross Frontier's Ranka Lee), and the five Walküre idols (Macross Delta).
The concerts will take place at the Makuhari Messe venue's International Exhibition Halls 1 to 3 in Chiba on June 1 and June 2. People can apply for the random drawing for the first round of tickets from September 23 to October 9 on the official Macross website.
Source: Anime News Network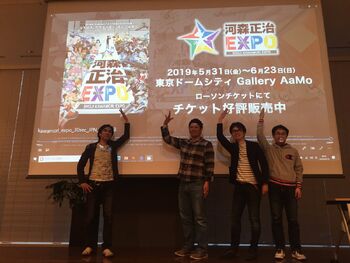 "Shōji Kawamori Expo" coming this May!
A very special 40th anniversary "Shōji Kawamori Expo" will be held in Tokyo Dome City at Gallery AaMo, Tokyo from May 31 (Friday) to June 23 (Sunday)! Experience seeing a fantastic retrospective of the renowned Vision / Creators' major works in person.
Anime industry veterans Shigeru Morita, Naoyuki Kato and Kazutaka Miyatake reunited with Shōji Kawamori to promote the exhibition. Meanwhile, May'n, Aya Endo and Megumi Nakajima also showed up to sign the poster for the event! Tickets have been available since March 23, 2019.
Source: Kawamori Expo Official Twitter
New Macross Delta Film Announced!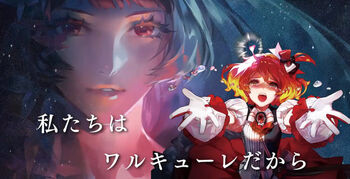 The "Walküre Senjō no Premium Live Event at Toyosu Pit" announced in Tokyo on Sunday that production has been green-lit on a new Macross Delta film. The announcement specifically describes the upcoming Macross Delta film as "entirely new" — as opposed to last year's Macross Δ Movie: Passionate Walküre, which compiled earlier television anime footage with some new sequences.
Source: Anime News Network
Uta Macross Getting Regular Updates Since Launch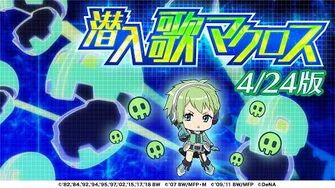 The popular Uta Macross Sma-Pho De-Culture rhythm game has continuously been receiving updates since its launch in 2017. New costumes and divas are constantly added, including the addition of "Dancing in the Moonlight" from Macross Δ Movie: Passionate Walküre and new costumes for Freyja Wion and Makina Nakajima in May 2019. New costumes and story events are regularly added to Macross Frontier's Sheryl Nome and Ranka Lee, and Macross 7's Basara Nekki and Mylene Flare Jenius.
Source: Anime News Network