Navigation
overview • categories • articles • discussion • help • series • races • characters • mecha and vehicles
This is not a role playing site, it is a
resource center
. We are interested in the contribution of official information, not player profiles which are
completely fictional
.
Please head over to Deculture: The Macross Fanon Wiki if you are interested in fanmade Variable Fighters.
If you are a first time user and need assistance, contact one or more of the following administrators for assistance:
Featured Article
This Month's Featured Article is Reina Prowler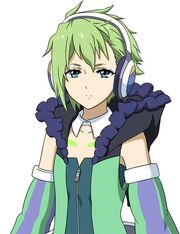 Reina Prowler (

レイナ・プラウラー

Reina Puraurā

) is a character from the Macross Δ television series. She is the ace hacker of the tactical sound unit Walküre and has 1/4 Zolan ancestry. She is nicknamed "Reirei" (レイレイ) by Makina Nakajima. Her Walküre catchphrase is "Music is Love". Her character song is "Silent Hacker"...read more
Latest News
"MACROSS PLUS MOVIE EDITION" BRINGS PULSE-POUNDING ANIMATED MECHA COMBAT TO U.S. CINEMAS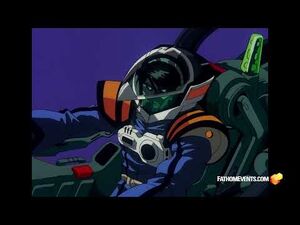 2021-11-15 - Denver - November 15, 2021- Upon its initial release in 1994, "MACROSS PLUS" became a cult sensation paving the way for some of anime's greatest hits and the creators behind them. The ground-breaking, 4-episode Original Video Animation (OVA) struck a chord with audiences worldwide with its blazingly fast dogfighting in detail that had never been seen in anime before. On December 14, "MACROSS" finally comes to U.S. cinemas with, "MACROSS PLUS MOVIE EDITION," which adds all-new animated scenes never seen in the OVA, streamlines the storyline, and creates a more focused and action-packed viewing experience. In addition to the feature, attendees will view an exclusive special interview with creator/chief director Shoji Kawamori("Macross," "Aquarion," "Escaflowne").
Tickets for "MACROSS PLUS MOVIE EDITION" can be purchased at www.FathomEvents.com or participating theater box offices. For a complete list of theater locations, visit the Fathom Events website (theater locations are subject to change).
Combining the intricate designs of Shoji Kawamori, character direction from Shinichiro Watanabe ("Cowboy Bebop"), and the musical stylings of renown composer Yoko Kanno ("Cowboy Bebop," "Ghost in The Shell: SAC"), "MACROSS PLUS MOVIE EDITION" takes place in the year 2040 A.D., three decades after the glassing of Earth in what has since become known as Space War One. On the colonial planet of Eden, U.N. SPACY is testing transformable variable fighters to counter further alien attacks. Two prototype aircraft piloted by former childhood friends, loose cannon Isamu and the Zentradi mixed alien race Guld, go head-to-head in aerial and robot combat superiority over a lucrative military contract, and the affections of mutual love interest Myung.
"We're excited to partner with BIGWEST to finally bring 'MACROSS PLUS MOVIE EDITION' to anime fans nationwide," said Daren Miller, Fathom Events VP, Programming, Strategy & Business Affairs. "For everyone that thinks 'Top Gun' is exciting but would be better with Maverick and Iceman piloting robots, this one is for you."
Source: FATHOM EVENTS
"Macross F" Sheryl & Ranka again! The solo live concert for the first time in 11 years will be streamed live worldwide!!

2021-09-23 - It is confirmed that "SANKYO presents Macross F Galaxy Live 2021 "REVENGE" 〜Madamada Futari Wa Korekara! Watashitachino Uta Wo Kike!!〜", which will be held at Makuhari Event Hall (Chiba prefecture) on Wednesday, November 10, 2021, will be live broadcasted to the movie theaters in Japan and streamed live overseas.
"Macross F (Frontier)" is the 25th anniversary commemorative work of the robot anime "Macross" series since 1982. The theatrical movie series "Macross F the Movie 〜Itsuwari no Utahime〜", "Macross F the Movie 〜Sayonara No Tsubasa〜" are the most popular titles. The live performance was scheduled to be held in February this year and it will be the first solo live concert in 11 years for "Macross F". "Cheryl Nome Starring May'n" and "Ranka Lee = Megumi Nakajima" who fascinated the fans at the previous show will be on stage.
This will be the first performance for Cheryl & Ranka to be live streamed worldwide.
It is inevitable that this live streaming will be exciting for "Macross F", which has many fans not only in Japan but also overseas!
In addition, the long-awaited E-commerce site for overseas Macross series fans will open on Thursday, September 23 (※Japan time)! As the first featured product, the sale of this live streaming ticket has also been decided.
Don't miss this opportunity to enjoy the world of "Macross F" with many impressive songs!
Source: LIVE VIEWING JAPAN
Improvement Drive
Affiliates
Blogs
This maybe a wiki for the Macross franchise, but it was once part of a mecha trilogy series by Big West before stemming to become its own product line. The Orguss Wiki is closed, so I think to inclu…
Just a simple question for Macross Delta, I like to know what is going on in this picture? I like to know what Reina Prowler is rubbing on Freyja Wion's arm in this scene on Episode 22... It seems Fr…
See more >