The online encyclopaedia about Macross, one of the most popular anime franchises of all time! Read about it's characters from ace pilots to singers. Be amazed by the technical details about one of the most famous mecha of all time; the Variable Fighters. Explore the feats of the crew of each ship to bear the name Macross and the exploits of their brave pilots in their works: Super Dimension Fortress Macross, the show adapted into the fist arc of Robotech, a show that helped popularize anime in America. The theatrical movie Macross: Do You Remember Love? One of the most popular anime movies in Japan, launching one of the first anime idols, Lynn Minmay. Macross Plus; Shinichirō Watanabe's directorial debut featuring the musical talent of Yoko Kanno, the staff that would go on to create Cowboy Bebop. Rock out in Macross 7 with the band Fire Bomber that sold many records in Japan. Find out what happened before the original series during the unification wars with ace pilots Roy Focker and Shin Kudo in Macross Zero. Yoko Kanno's musical talent returns in Macross Frontier, featuring Megumi Nakajima as Ranka Lee and May'n as Sheryl Nome.
Trending articles
Popular categories
View full main page
Navigation
This is not a role playing site, it is a
resource center
. We are interested in the contribution of official information, not player profiles which are
completely fictional
.
Please head over to Deculture: The Macross Fanon Wiki if you are interested in fanmade Variable Fighters.
If you are a first time user and need assistance, contact one or more of the following administrators for assistance:
Featured Article
This Month's Featured Article is Reina Prowler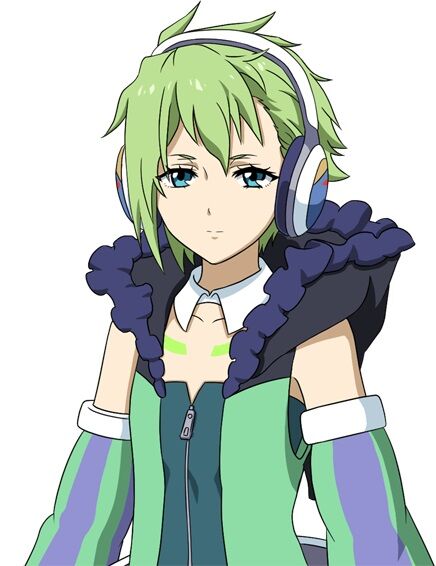 Reina Prowler (レイナ・プラウラー, Reina Puraurā) is a character from the Macross Δ television series. She is the ace hacker of the tactical sound unit Walküre and has 1/4 Zolan ancestry. She is nicknamed "Reirei" (レイレイ) by Makina Nakajima. Her Walküre catchphrase is "Music is Love". Her character song is "Silent Hacker"...read more
Latest News
『MACROSS 7 BASARA EXPLOSION 2022 from FIRE BOMBER Supported by SANKYO』Tokyo Concert to Be Livestreamed Globally on Friday, January 28! (JST)

2022-01-20
With the overwhelming success of the recent theatrical release of MacrossΔ (Delta) Zettai LIVE!!!!!! (with attached theatrical short, MACROSS Frontier Labyrinth of Time), the Macross franchise shows no signs of slowing as it enters its 40th Anniversary.
As part of the ongoing anniversary, "MACROSS 7 BASARA EXPLOSION 2022 from FIRE BOMBER Supported by SANKYO" opened with its first concert at Zepp Yokohama on Jan. 9, 2022.
With tickets for the concert tour having completely sold out, its final performance at Zepp DiverCity (TOKYO) on Jan. 28, 2022, will be livestreamed globally across 15 areas globally!
Livestream tickets go on sale TODAY, Jan. 13 (Thu), from 22:30!
The stream will also be available for archive viewing until Feb. 3 (Thu), 2022, so don't miss this chance to listen to Basara's song! Official concert merchandise is also currently available for preorder.
Livestream ■Event MACROSS 7 BASARA EXPLOSION 2022 from FIRE BOMBER Supported by SANKYO Livestream
■Date January 28 (Fri), 2022, 19:00 (JST)
If you start watching in the middle of the livestream, the video will continue to play from that point and cannot be rewound.
To Access: Customers who purchase a ticket will receive a URL once payment is finalized.
◆Archive Streaming Period: Until February 3 (Thu), 2022, 23:59 (JST)
Once the livestream is over it will be prepared for archive streaming. Archive streaming will not be available during this time.
Archive streaming will be unavailable from A.M.2:00 – A.M.8:00 on the 1st and 3rd Thursday of each month due to scheduled system maintenance.
■Streaming Platform Streaming+
■Price (International) 3,219yen ※Fees & surcharges included.
■Ticket Information ◆Ticketing Site (Japan) https://eplus.jp/basara-explosion2022_ol/ (International) https://ib.eplus.jp/basara-explosion2022_ol   ∟Countries/Territories: Australia, Brazil, Canada, Hong Kong, Indonesia, South Korea, Macao, Malaysia, New Zealand, Philippines, Singapore, Taiwan, Thailand, United Kingdom, America.
◆Ticketing Period January 13 (Thu), 2022, 22:30 (JST) – February 3 (Thu), 2022, 21:00 (JST)
《Ticketing Inquiries》 ■eplus/Streaming+ ・User Guide : https://eplus.jp/sf/guide/streamingplus-userguide/en ・Inquiry about tickets :  https://eplus.jp/ib-inquiry/ ・Streaming+ Q&A :  https://eplus.jp/sf/guide/streamingplus-userguide/qa/en

※Please be aware that the details above are subject to change without notice.
Source: MACROSS PORTAL
Improvement Drive
Affiliates
Blogs

Cstoczyn
•
This maybe a wiki for the Macross franchise, but it was once part of a mecha trilogy series by Big West before stemming to become its own product line. The Orguss Wiki is closed, so I think to inclu…
See more >